The Student Blogging Challenge is about embracing all of the benefits of blogging — from learning digital writing skills, and digital citizenship, to developing an authentic audience and connecting with others around the globe.
Since 2008, the Student Blogging Challenge has run twice yearly, beginning each March and October.
The next challenge begins in March 2019.
It will be hosted by teacher and blogger, Kathleen Morris with support from founder, Sue Wyatt, and the Edublogs team.
The challenge is made up of a series of 10 weekly tasks all designed to improve blogging and commenting skills, while connecting students with a global audience.
If you're on Twitter, use the hashtag #STUBC 
Challenge FAQs
This overview of the Student Blogging Challenge answers some of the questions we're commonly asked.
Scroll down to find the 'download' button under the document if you want to save a copy to your computer.
Register
Registrations are now open! Watch this short video to find out more.
There are three different ways to register:
As a class — teachers and students work together on the Student Blogging Challenge tasks using a class blog. Students can publish posts to the class blog or the teacher can post and students can comment. Find out more and register here. 
As individual student bloggers — students will publish their responses to the weekly tasks on their own blog. Find out more and register here. 
As volunteer commenters — commenters provide an authentic audience for our student bloggers. Commenters are teachers (active, pre-service, or retired), or other individuals involved in education (e.g. administrators, school leaders etc). Find out more and register here. 
Prepare For The Challenge
Prepare for the challenge by working through our free courses! Each course takes you step-by-step through the process of blogging and includes examples so you can see how others use their blogs.
Click on a button below to find out more or start your course!
Subscribe To Our Newsletter
Sign up to stay in the loop with challenge news and get notified of the weekly tasks.
Add your email address below to subscribe to our newsletteror click on this link to open the sign up form in your browser.
The Weekly Process
Each week, we'll follow the same process. There will be some information on a blog post to read through so you can learn more about our topic and then some tasks to choose from.
Four step weekly process:
Read the weekly post. This will be published every Sunday (Australian time). If you have signed up to our mailing list, you'll get an email telling you about the weekly post.
Task. After you've read through the post, choose one or more tasks you'd like to work on. If you have a class blog, teachers and students can work on the post together and publish it on your class blog (or perhaps the teacher can post, and the students can comment). For students with their own blog, you'll publish your task response as a post on your blog.
Form. Once your post is published, head back to the weekly post on this Student Blogging Challenge site. At the bottom of the post, you'll see a Google Form. Enter your blog post URL and details into the form if you'd like a commenter to visit you.
Comment. Making connections is a big part of the challenge and the more you put in, the more you'll get out! Take the time to visit another participants' blog and leave them a comment. You'll find the links to everyone's weekly posts on the sidebar of this blog.
Here is a summary of the weekly process. Feel free to copy this graphic and display it on your blog etc.
This A4 poster version might be handy to print out for students or for a classroom display.
Teachers — You're welcome to copy and paste the weekly posts onto your own class blog and adapt the activities as needed (change them/add/omit). Just remember to link back to the challenge post somewhere on your post.
Students — Remember, most weeks there will be a number of activities to choose from. You don't have to complete them all. When you complete an activity, remember to fill in the Google Form at the bottom of the post. A commenter will visit to leave you a comment. Remember to read and reply to their comments politely and in a timely fashion.
Comment
Don't forget, commenting is the heart of blogging — it's what fuels the connections and conversations!
Leaving a comment is easy. Feel free to print this cheat sheet for your students/families or display it on your blog. Scroll down to find the 'download' button under the document.
Volunteer Commenters
Commenters are adult volunteers who help students find an audience for their blog posts.
Student Blogging Challenge founder, Sue Wyatt, will be leading the commenters for the October challenge.
Read our Commenter FAQs below and see if this is something you could volunteer for. We'd also appreciate you passing the information onto anyone else who you think might be able to help. Scroll down to find the 'download' button under the document.
Registrations for commenters are now open. Find out more and register here. 
Post Ideas
If the challenge is over and you've run out of ideas of what to post about, or maybe you want to create some extra posts on your blog, we've got ideas for you!
This PDF has 100+ ideas for student blog posts.
Scroll down to find the 'download' button under the document if you want to save a copy to your computer.
Challenge History And Future
How the challenge started…
The Student Blogging Challenge has been running since 2008.
Sue Wyatt (aka Miss W./Miss Wyatt/Tasteach) is the challenge founder. She is a teacher from Tasmania, Australia. Miss W. began blogging in January 2008. She began with her own personal blog and a few months later had a class blog, then individual student blogs.
In September that same year, Sue Waters (editor of The Edublogger) and Miss W. ran a very successful international student blogging competition. They had classes from nine countries taking part involving a total of about 500 students.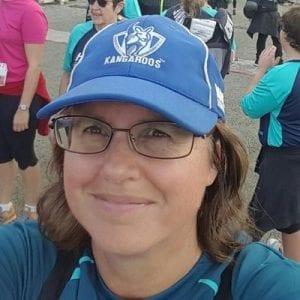 It was so successful, they ran another beginning March 2009. This was a challenge though, not a competition. This time 15 countries were involved and there were a total of over 1000 students ranging from grade 2 classes through to senior high school students.
The majority of individual students with their own blog were aged 12-14 while many primary or elementary classes participated using a class blog.
All the information for the blog was found on Miss W.'s Class Blog pages. Challenges were sent out once a week on Miss W.'s class blog with the category 'challenge09′ to make it easy for searching.
Because many students had already taken part in the blogging challenge, it was decided in September 2009 to extend to two challenges — one for better bloggers and another for better commenters. Over 600 individual students and 80 classes totaling a possible 3000 students registered this time. Again, there was participation from 15 countries of the world; some bloggers were only just starting, others had their blogs for over a year.
By 2010 it was decided that the Student Blogging Challenge needed its own blog!  And this is when this blog was set up.
The challenge now attracts thousands of classes and students bloggers from across the world every March and October.
The future…
After the 20th challenge in 2018, Sue Wyatt decided to step down from running the Student Blogging Challenge. She will now be in a more behind-the-scenes role, leading our volunteer commenters.
Kathleen Morris is now running the Student Blogging Challenge with support from the Edublogs team.
Kathleen is a primary school teacher from Victoria, Australia. She has been blogging with CampusPress (Edublogs sister service) since 2008. Kathleen has had class blogs, student blogs, writes a professional educator blog, and is an author on The Edublogger. 
Kathleen is a big fan of global collaboration and looks forward to connecting with teachers and students from across the world!
Any Questions?
Leave a comment below and we'll get back to you!