Info For First Time Visitors
The Student Blogging Challenge runs twice yearly.  A new Challenge starts March and October, each year.
The next Student Blogging Challenge will begin in October, 2018. Sign up to email notifications to get notified when registrations open in September. 
Simply enter your email address in the box on the right hand side of this page.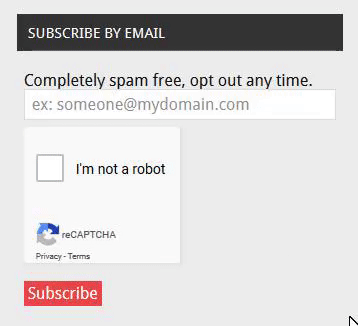 This is how the Student Blogging Challenge works:
It is made up of a series of 10 weekly tasks all designed to improve blogging and commenting skills while connecting students with a global audience.
The Challenge is open to both class blogs and to individual student bloggers from all over the world and of all ages — blogs don't need to be hosted by Edublogs to participate!*
Participants can complete as many of the tasks as they like and in any order.
If you are an educator, you can also register to comment on a small group of students' blogs.
Registration forms are published mid February and mid September ready for the challenges in March and October.
The Student Blogging Challenge is coordinated by Kathleen Morris, Sue Wyatt, Sue Waters and Ronnie Burt.
Here  is where you can read more about the Student Blogging Challenge:
Receive the latest News from the Student Challenge Blog
There are two ways to get the latest posts, which include the challenge activities, automatically delivered to you.
Email notification
Subscribe in a Reader
Email Notification
The first and the easiest is to sign up for email notification.
If you look in the right sidebar you will see a box that says 'Enter your email address'.
Simply enter your email address, a pop-up box will appear and you just need to enter the anti-spam word and then click on "Complete Subscription Request."
You'll receive an email asking you to activate your subscription, click on the link to activate your email notification.
Now you'll receive an email notifying you when new posts or information are added to this blog.
Subscribe in a Reader
If you want to follow a number of different sites, you might want to to subscribe in a Reader rather than be updated by email.
Most blogs and news sites now use RSS to notify readers of new content.
For example, whenever your favorite blogger publishes a new post it is automatically sent to your Feed reader.
Sites with RSS feeds are normally indicated with the word RSS and/or the orange RSS icon
RSS stands for "Really Simple Syndication." It's simply a way for new information to come to you whenever it's put online. You don't need to worry about what it means–just learn how to use it.
If you already use a Reader like Feedly, Bloglines or NetVibes either:
Copy and paste the URL of  Student Blogging Challenge blog into your Reader
Or in the right side menu,  click on the link for Subscribe by Feed Reader.
Or, if you aren't using a Feed Reader I suggest you try Feedly.
You'll find step by step instructions to setting up Feedly here.
And don't forget we love comments
Leaving a comment is as simple as this…
Click on the heading of the post you wish to comment on or the "comment" link at the top or at the bottom of the post.
Scroll down until you can see the "Leave a Comment" section
You will be asked for your name (you can use a nickname) and email address (this is not published)
You will also need to write the "spam word"
Click "submit comment"