This is the penultimate week of the student blogging challenge for 2011. Only one more week to go to prove to your teachers that you are blogging well and showing improvements in your posts and commenting skills.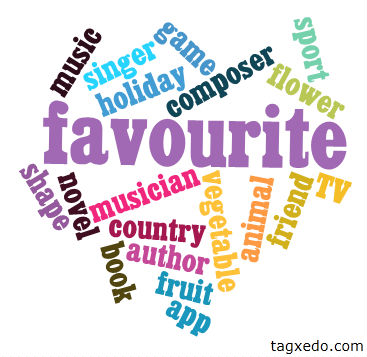 So this week, the theme is FAVOURITES. This allows you lots of choice. But to show a great post to your teacher you will need to include:
at least three paragraphs of writing
an image with correct attribution
a link to another website where you found information
Your teacher will also be looking to see if you have used tags and categories in your posts. If you need help with these, check out the guides for your blog platform eg Edublogs, Kidblog, Blogger, Weebly etc
You might want to write three or four posts on this theme.
Next week, we will be asking you to nominate a student blog  and a class blog for the Edublog Awards. You will need to write a nomination giving reasons why you love that blog, as well as leaving a comment giving reasons as well. Think about the blogs you have visited, so you are ready when the directions for nominating are given next week. You will not be allowed to nominate a blog from your class so make sure you are visiting lots of other blogs around the world.
Next week you will also be doing an evaluation of your blog so make sure your blog is the best it can be. If you have a blog avatar in your sidebar, make sure it is one you have created. Make sure there are some widgets about your state or country, at least 10 comments and posts can be seen via the sidebar, as well as the archives as you will be comparing your first post in the challenge to your last one about your favourites. Make sure you have completed lots of the challenge activities from the September 2011 challenge.
Next week you will also be evaluating the blogging challenge by filling in a Google document survey.