I hope students and classes are finding these free choice weeks useful. It is a chance to catch up but also time to show off your passions. I am also using it as a chance to show you more blogs to visit, instead of writing a separate post for that.
Mentors, how are you going? Have you been visiting blogs regularly and leaving comments? Many thanks for taking the time to do this and I am sure the students appreciate that.
My passion post for this week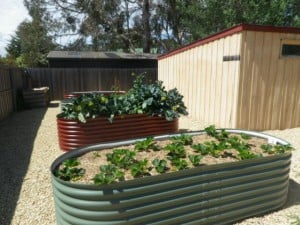 I have never enjoyed gardening but now that I have retired, I seem to get out there more often. I now have 4 vegetable patches and the following growing well – strawberries, brocollini, cabbages (with their moth grubs), brussel sprouts, lettuces, radishes, carrots, snow peas, runner beans, butter beans and tomatoes. I have also been out weeding the plant garden area. I am trying to attract some more smaller birds to my garden, so mainly have Australian native plants. This might be difficult though as the next door neighbours all have dogs, cats and chickens, so the smaller birds might be too frightened to settle on a shrub. Do you have your own garden at home?
So what is your passion for this week? Books, girl's education, global climate change, Hurricane Sandy, One Direction, Lego, caffeine and kids, cyberbullying, reality shows – wow too many to think about.
Science games to look at, play and review
Animation
Automatoon will not work with Internet Explorer but great way to create an animated movie.
Another great site is goanimate – teachers there is an education version of this as well
Kerpoof is great for all ages
Visit these blogs that have left pingbacks or trackbacks over the last month or so
CJ on gala day, Nick on top ten travel destinations, Chloe on Amanda Todd cyberbullying, Amy and her sayings, Chris looked at his clustrmap, Hannah loves free rice, 5G Legendz tessellate (and teacher learns to pingback), Bridget enjoys the season Fall, James' mum asks a question, Esha talks about inventing, Mrs Flowers class and M&Ms, Matt on trees, Becky on endangered animals, Nickolas on Mars Rover, Dawso on micro-organisms, Hannah on horses, Jess on astronomy, Kara on hurricanes, Isabelle makes an erupting volcano, Jess wrote about Fred Hollows, Esha wrote about dolphins, Morgan likes microscopes, Harry hangs with a moose, Angie quizzed her noodle, Chris looks at cells, Natalie thinks about future technologies, Kaela created an A-Z of science
Visit some classes that are the same grade as you.
Image source: Miss W – will be in flickr account soon.