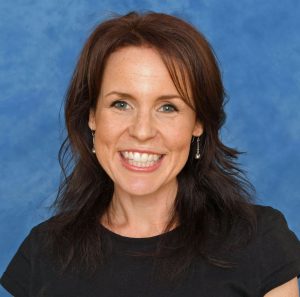 This is a guest post from Kathleen Morris. 
Kathleen is a primary school teacher from Geelong in Australia. She began blogging with her students in 2008.
Kathleen writes on her own teacher blog and also on The Edublogger. 
---
All About Quotes
The more that you read, the more things you will know. The more that you learn, the more places you'll go.

~Dr. Seuss
Have you ever tried adding a quote to your blog post? A quote is simply where you write someone else's words.
You might use quotes from:
well known people
books or movies
other bloggers
your teachers or friends
Reasons To Use Quotes:
You can back up your thoughts and make your writing more credible (that means true or believable).
The readers of your posts can get new ideas by hearing from others.
A quote can be an interesting way to start or end your blog post.
You can learn a lot from researching quotes.
How Do You Put A Quote In Your Post?
You can just type your quote into a post and put it in quotation marks, but to really make it stand out and break up your text, try blockquotes.
Using blockquotes is easy. Below are the instructions for Edublogs.
When you're in your visual editor:
type the quote
highlight the words in your quote
click on the quotation mark icon
It will then display like this…
You're braver than you believe, and stronger than you seem, and smarter than you think. ~A.A. Milne
Note: The way the blockquotes display depends on your theme.
Where Can You Find Quotes?
You might already have some favorite quotes stored in your memory.
You might do a Google search for articles on your topic and find quotes from others.
You might browse your favourite blogs or books for quotes.
There are some online collection of quotes such as GoodReads Quotes and LitQuotes (Note: these aren't designed for children so we recommend only teachers or older students use these sorts of sites).
Using Quotes The RIGHT way
We know we can't just take images that we find online, and we certainly can't copy others' writing and publish it as our own. So, many people might wonder about using quotes.
It's fine to use quotes from others but there are a few things to be aware of:
Make it obvious which words are your own, and which words belong to someone else (you do this by using quotation marks or block quotes).
Make your quotes brief. Perhaps a few sentences. Never copy the whole post.
Always include the person's name (also link to their site, article, or book if you can).
If you're using blockquotes, the attribution could be before the quote, inside it, or below it.
If you shorten a quote, use an ellipsis (…) in place of the missing words.
If you're adding any words or corrections to the quote, use brackets.
Your Weekly Activities
Now you know a little about the how and why of using quotes, it's time to get creative! Choose one or more of the following activities.
Activity One: Make Your Quote Visual
Write a blog post that has one or more visual quotes.
There are many ways to add quotes to an image. You can do this offline using a program like PowerPoint or Paint.
There are also many online tools for turning your quote into an image. Some of these include:
Here's an example I made in Canva.
Don't forget to add the image you create to your blog post.
Activity Two: Quote other students
Interview some of the students in your class or around the school and include their quotes in a blog post.
You could choose a specific topic to interview students about.
For example:
opinion on your school uniform
favourite things to do at lunchtime
best places to play around your town
reasons why your school is great
Activity Three: Explore a quote in a post
Choose a quote from a fellow student's blog post as a topic for a post of your own. Write the quote at the top of your post. Explore the quote in detail and add your own thoughts and opinions.
You might want to look back at some of the posts from the Global Issues topic in Week Four for some inspirational quotes.
Activity Four: Make a post full of quotes
Create a blog posts that is a compilation of quotes.
For example:
If you were studying World War Two, you could put together a collection of important quotes from this time in history.
If your class went on an excursion, like the museum, you could add quotes from all the students about the day.
If you were studying a divisive topic, like animal testing or closing a local library, you could interview members of the community and include their quotes in the post.
Still more time to spare?
Complete another of the above activities or consider doing the following:
Visit the blogs of other students and classes involved in the challenge. Leave a comment of one of their recent posts. Don't forget a question and compliment can be great to include in comments.
Leave a comment on this post sharing your favourite quote with me.
Fill in the form with the URL of the post you have written