We know students, classes and our helpers love having a badge or widget on their blog showing they are taking part in the student blogging challenge.
So here they are!
Just pick the badge that suits you and then follow the instructions below for adding to your blog.
You won't need to crop or resize the badges as they are  150 pixels in width.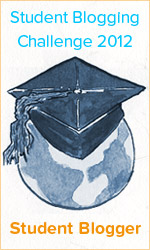 HTML code for Student Blogs
HTML code for Class Blogs
HTML code for Student Challenge Helper
Adding your badge(s) to your blog is as easy as:
1. Copy the HTML code for the required badge(s).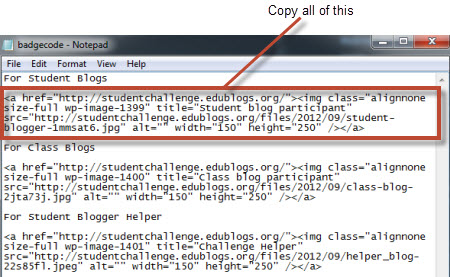 2.  Go to Appearance > Widgets in your Dashboard.
3.  Drag and drop a Text Widget into your sidebar.

4.  Now just paste your HTML code into the text widget, then click Save and Close