The year is quickly drawing to a close and for a lot of people, that means the season of celebrations is upon them.
This week we'd like to find out about the celebrations and festivities that are important to you. You might learn a few things about different cultures as well. 
Week Seven Recap
Last week we had some students publish 'free choice' posts.
You can find them all here (or click on the week seven box on the sidebar).
Let's take a look at just some of the fantastic work we spotted last week:
Reminders
Here are a few important reminders:
The forms for week 1-5 tasks are now closed. You're still welcome to complete these tasks at any time but won't be able to submit them as our commenters are busy working through later tasks.
Some people have put a link to a Google Doc/Form/Slide presentation in their post BUT it can't be viewed without logging in. This resource shows you how to make your Google Docs, Sheets, Slides, and Forms public.
Do your posts have images? Images make posts much more shareable and they stand out a lot more on our Flipboard magazine. Remember, you can't just use any image you find online in your blog posts. Re-read the information in the week 3 post to find out free and easy options for images you can use.
Time to begin this week's topic…
Celebrations And Festivities
We have a diverse group taking part in the Student Blogging Challenge with lots of different cultural backgrounds represented.
Around the world, people celebrate different holidays and festivals. As we learnt in week five, there are many benefits to learning about similarities and differences.
It can be fun to tell people about our own traditions while hearing about others!
Want to learn a bit more about just some of the holidays that are celebrated around the world? This video might help.
This resource from ABC Australia also has some useful videos and information.
Celebrations Poll
Just for fun, let's find out what events you and your family celebrate!
Please take our quick poll below. 
Here's a link to the poll if you want to share it with your students.
https://goo.gl/forms/049LdwXOzDKDNuZ82
Week Eight Tasks
This week there are five tasks to choose from that explore holidays, celebrations, and festivities. 
Our graphic summarises the tasks and I will explain each task in more detail below.
Working as a class? As always, classes can adapt these activities in different ways. For example, for task one or two each student could create their own writing and the teacher could add them to a series of blog posts or a Google Slide presentation. Or the teacher can write the prompt as a blog post and invite the students to share their reflections as a comment.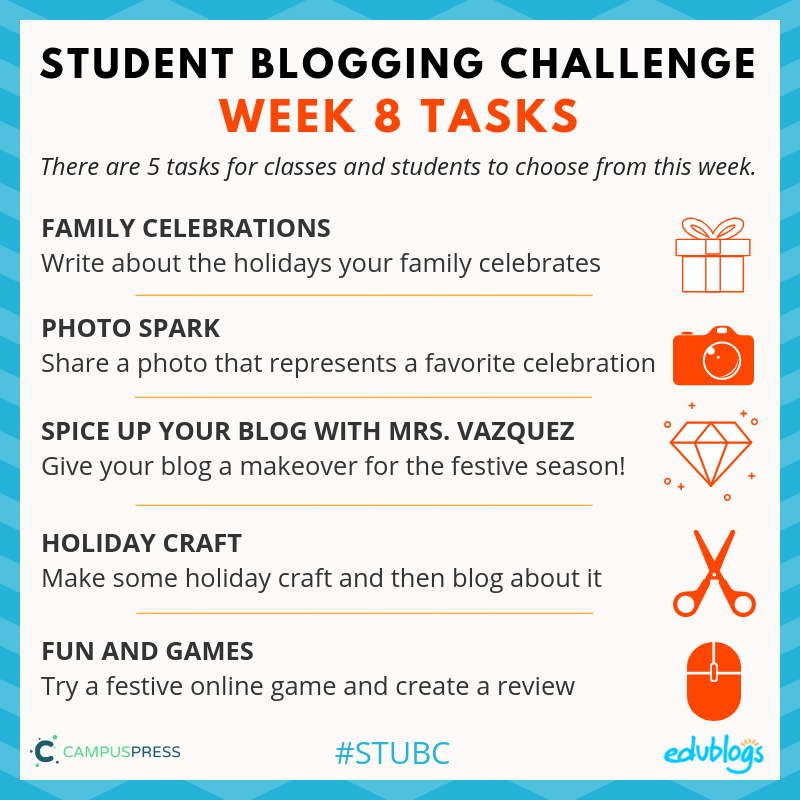 Task 1: Family Celebrations
Think of all the holidays, festivals, or celebrations that are important to your family. Write a blog post about this.
You could make a list of your family's celebrations with a short description for each one, or
You could choose one celebration to explain in more detail.
Don't forget to include lots of information about your holiday so your readers can get a clear understanding of this special day/season.
You could include things like:
The time of year/date it's celebrated.
What you do to celebrate? Are there special costumes, decorations, music, lights, food, prayers etc?
Do people give each other gifts?
Who is involved in the celebration? Do you visit other people or host family and friends?
What special memories do you have?
You might even like to do some research into the origins of your holiday.
Task 2: Photo Spark
Often, holidays and celebrations include different decorations, food, costumes, or other objects.
Think of a celebration that's important in your family and share a photo of something that represents that holiday.
Write a reflection to give readers an idea of the significance of this object.
Check out this example on the New York Times — Holiday Memories. 
Thanks to Larry Ferlazzo for sharing this idea. 
Task 3: Spice Up Your Blog With Mrs. Vazquez
Your house or classroom isn't the only place you can decorate for the holidays, why not decorate your blog?
Alethea Vazquez is a wonderful teacher who is a commenter and a past STUBC participant. She has been very busy helping us with this task.
Head to Mrs. Vazquez's "Christmas Fun" blog to get lots of ideas for themes, backgrounds, widgets, countdowns, music, puzzles and more!
Tip: Decorating your blog is fun but make sure your visitors can still read your posts amongst all the colour and action.
If you decorate your blog, you might want to write a post about it telling others what you did. You can then submit your post in the Google Form below.
Task 4: Holiday Craft
The holiday season can be a great time to make some craft!
Create something and then add a photo of it to a blog post with a description. Or you could even make a video tutorial for your readers!
If you find inspiration from a website, be sure to include the link in your post.
Craft inspiration:
Task 5: Fun And Games
There are lots of fun websites online where you can play games, create things, and get in the holiday spirit!
Here are some examples of sites. If you know some good sites, please leave a comment and let us know!
Magnetic Poetry — This is where you put words together to make a poem. It uses Google Drawings or Slides.
Google's Santa Tracker has a range of different activities from coding to mapping to translating. They are available in December. Check them out here in December. 
Topmarks has a selection of Christmas games. Many are for younger students.
Google's Emoji Creator that we mentioned in week 4 has had a holiday makeover. You can make your own emoji with a festive look. Check it out. 
Your task: Once you try out one or more sites, write a blog post about it and let others know whether you recommend it. You could take a screenshot of the site and include the link.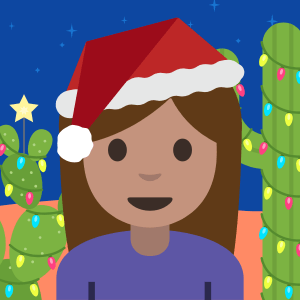 Submit Your Post URL ⬇
If you want a commenter and other participants to visit your blog, remember to fill in the Google Form below.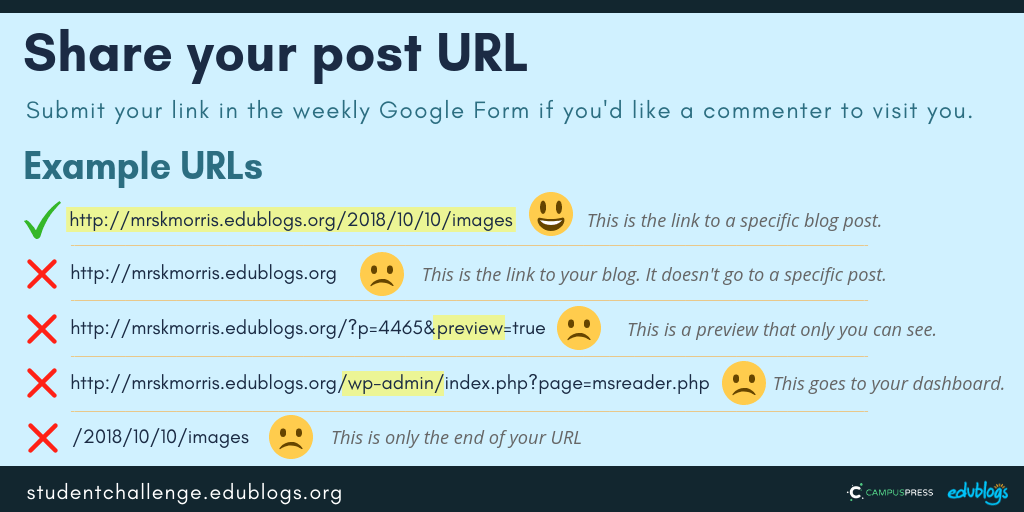 The Google Form
Teachers, feel free to put the link to this Week 8 Google Form on your own blog if you'd like.
https://goo.gl/forms/tIyrinLxrqE6UP162
---
Next week's topic: Hour of Code!