Hello!
My name is Kathleen Morris and I'll be guiding you through the next Student Blogging Challenge with support from Sue Wyatt, Marg Grosfield, and the Edublogs team.
The eight week challenge runs twice a year beginning in March and October. The next challenge begins March 15.
Register now!
The Student Blogging Challenge is totally free and a fun way for students worldwide to learn and connect. The challenge is most suitable for students aged around 8 to 16.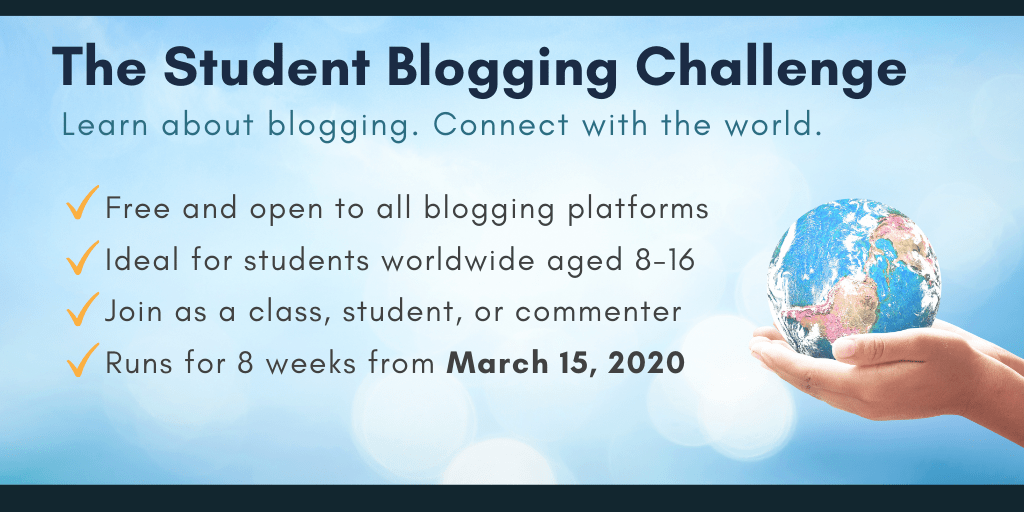 Why Take Part In The Student Blogging Challenge?
In this video that I made last year, I introduce you to some past participants who share what they got out of the Student Blogging Challenge.
You might also want to read 8 Reasons To Take Part In The Student Blogging Challenge which breaks down this infographic.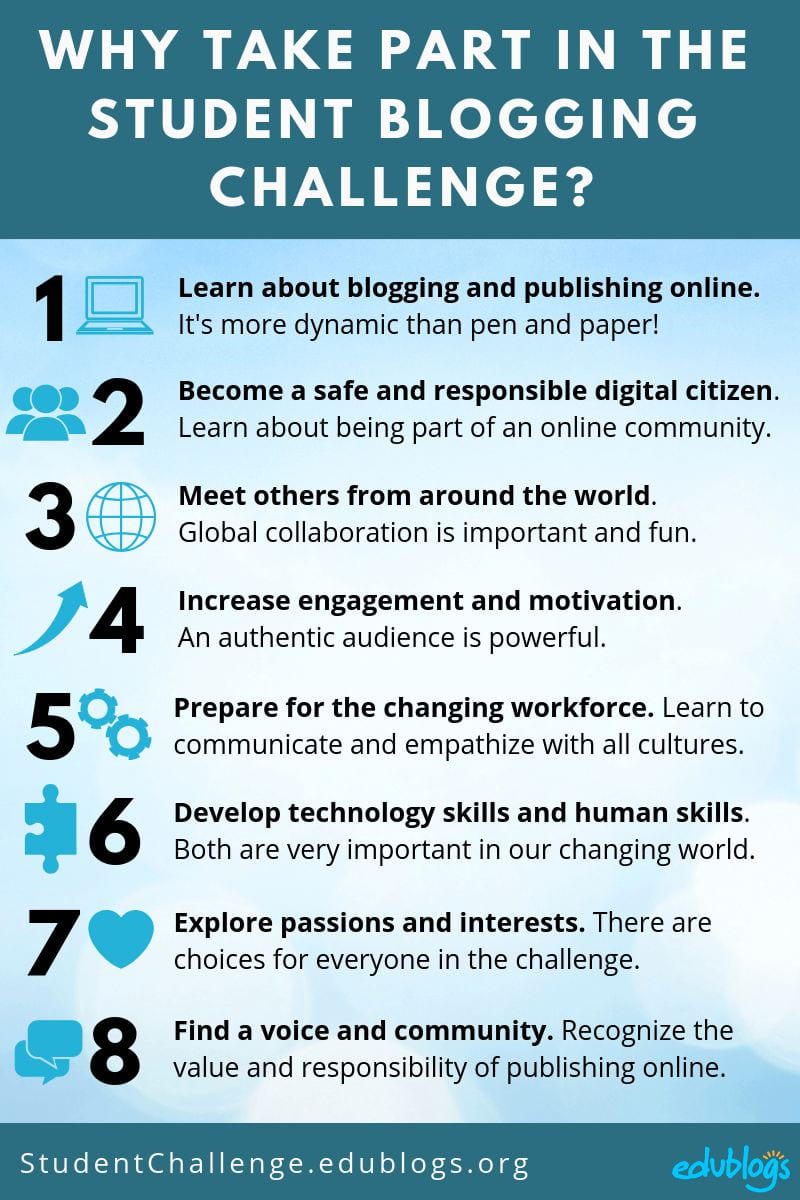 Teachers, are you on our email list?
You can join our mailing list to stay up to date with all the challenge news. Simply fill out the form below or click here to open the sign up form in a new tab.
While You Wait … Get Ready!
You don't need to have any blogging experience to participate in the challenge; however, we do recommend getting a head start with setting up your blog earlier. By doing this, you may find that you'll get more out of the challenge.
The two best ways to get your blog set up are via our free self-paced courses:
Student Blogging Bootcamp (for students) — This course guides students through the process of setting up and using their own blog. You might like to assign all/parts of the bootcamp to your students before the challenge begins.
Blogging With Students Teacher Challenge (for teachers) — We walk you step-by-step through the process of setting up a class blog and blogging with students.
Remember, your blog doesn't have to be with Edublogs to take part in the challenge. You can blog with any platform (most of our technical instructions will be for Edublogs/CampusPress users so you'll just have to adapt these).
Learn More
This FAQ PDF should answer most of your questions. Feel free to print it off, or share it with colleagues.
Head over to our About Page to learn more about the challenge and download a parent information note which you may want to distribute to families.
Badges Are Ready
Finally, there is a new 2020 Student Blogging Challenge badge that you might want to add to your blog sidebar if you'll be participating. If your blog doesn't have a sidebar, you could add it to your About page.
Find out how to grab your badge in this post.
Join Our Community
We're very excited to be launching a Facebook group for educators involved in the challenge this year. This group will be the ideal way to find connections for your students, ask questions, share tips, and stay in the loop.
This is a private group so only members can see who's in the group and what they post.
Join the Facebook Group!
To join the group, just go to https://www.facebook.com/groups/StudentBlogging
Alternatively, search for "Student Blogging Challenge March 2020" on Facebook.
Click on "Request to join" and answer the three questions so we know you're a challenge participant. When your request is approved, go ahead and introduce yourself!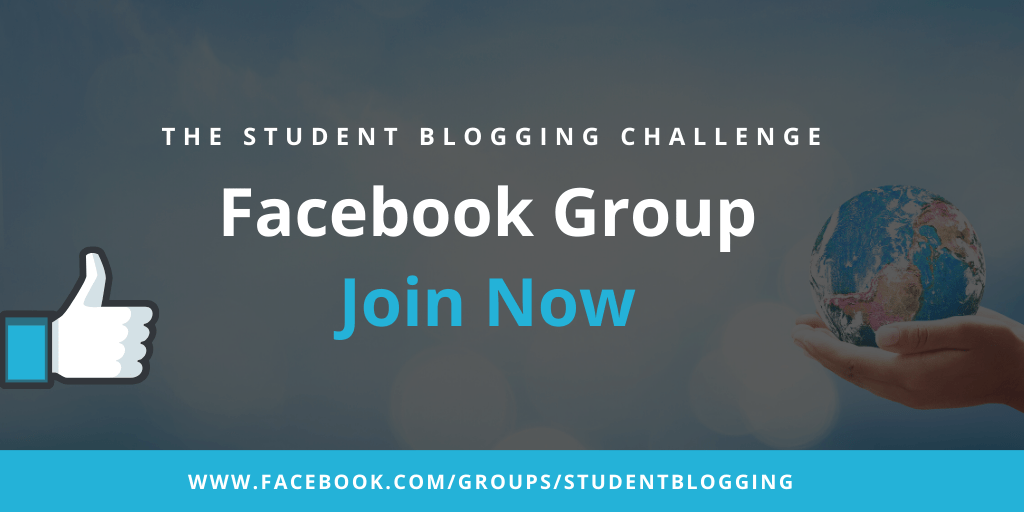 Questions?
Feel free to leave a comment below if you have any additional questions and we'll get back to you.
Hope to have you and your students involved in the next Student Blogging Challenge!